A reliable and efficient company.
Moving with Myers is a reliable and efficient removal company helping to put minds at ease with every move. With years of experience our dedicated team of removal men and women know exactly how to clear a number of different spaces and no challenge is too far fetched for us. We specialise in a range of services tailored to each specific need and rest assured that a sometimes stressful time like moving home or even the removal of waste can be made stress free with Moving with Myers.
How many people should be involved with the move through COVID?
admin7119
2020-12-20T00:11:37+00:00
With complex jobs often come large taskforces – as everyone gets all hands on deck. Yet, although it might seem counter-intuitive, reducing the number of people who are working on your move could help to streamline the process and also further reduce the risk of COVID-19 transmission. Assign one central project manager to handle the move, and assign a couple of key people to handle tasks, such as packing, labelling and coordinating. Even better still, hiring a commercial removals team to handle the full process from packing to reassembly at the other side will mean you can drastically reduce the number of people getting hands-on with your move.
We Provide Tailored COVID Safe Moving Options
To avoid the headache of packing, moving and relocating your business during the COVID-19 pandemic, hire a specialist removals company.
We are specialists in everything from packing up sensitive items to storing and reassembling, and have helped many successful relocations over the years. What's more, over the last few months we have become experts in ensuring that our removals process meets the latest government regulations for COVID safety. Get in touch today for a free quote tailored to your businesses removals and storage requirements.
Fill in the form below to request a callback to discuss your move.
Let us be part of your moving checklist and take the hassle out of moving for you, we want you to move with Myers your way.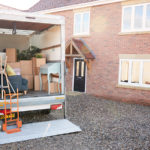 London
"Jamael and team were great we were not sure we would find a removal company during lockdown. They were great, efficient and pleasant. Highly recommend to anyone."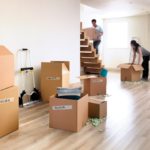 London
"These guys are super fast helped me move from start to finish in under 4 hours from Gatwick to Croydon I was amazed great job guys thanks."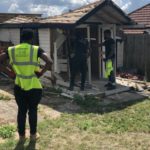 London
"The team turned up at the time stated. They were polite, professional and very friendly. They cleared the whole area and even swept leaving it as clean and neat as possible."